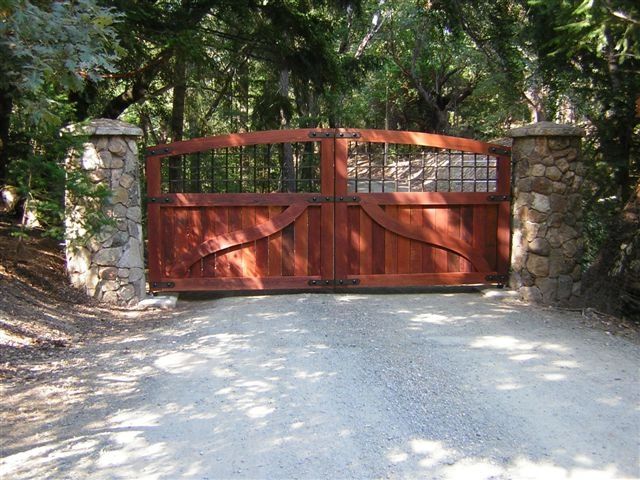 Welcome to Golden Gates Online the website for Golden Gates. We are a California State Licensed Contractor, # 615554, serving the San Francisco bay area from our facilities in Petaluma. We are a small contracting firm specializing in automatic driveway gates, automated pedestrian gates, and electronic access control equipment. Golden Gates was founded and has been owned and operated by Keith Soreng since 1994.

This site is designed to help you choose designs for your gate project that meet your style sensibilities and also provide for your functional needs. The Design Overview page has photographs of various different gate installations we have completed over the years. Please feel free to contact us for more information on these or any other custom designs.

We can be reached by phone at 707-778-2034
and would be happy to provide estimates and proposals for your gate needs. I have had to remove the automatic link to my email address due to spambots over running my in box. You can still email me at my name (no spaces) at gmail dot com. Thanks and I look forward to hearing from you!